We are working hard to get all the new designs online this week and I am keeping my fingers crossed it gets done. It is out of my hands and into the very capable hands of Carlos our long time webmaster.
I received a few requests to see me wearing the new tights so I thought I would post a photo. I can't believe how much fun they are to wear. This photo is one of the male to female transformation tights with a total pussy look front. The feel is amazing and the look totally realistic.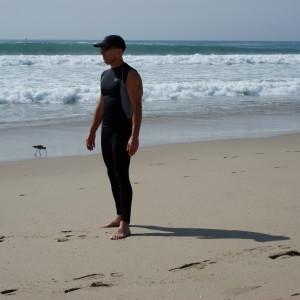 Guys thanks for sending in your photos I will be posting them over the next couple of weeks. Keep them coming to hinc28@socal.rr.com
Since February is a short month I decided to offer the Newsletter sale one more day. Today is it.