We received a number of new male chastity products this week and we have more coming in next week. We did a photo shoot the other night staring my penis and some very intense male chastity gear. We have three new male chastity cock cages with built in Ass Sparks. They are extremely stimulating designs and we have a new super heavy duty male chastity cage with an adjustable cock ring that has a range of just under 1.5" up to 2". This design weighed a ton on my little cock but it sure felt good. This was one of the must secure cages I have ever used.
The new items should be on the website in a week or so.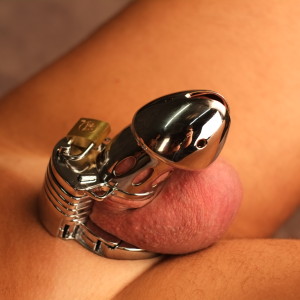 With all that going on I got to spend a beautiful afternoon at Venice beach the other day. There were a number of guys wearing spandex shorts and a few in bikinis and thongs. It must be a fact that thongs and extreme Brazilian cut bikinis that show a ton of ass are what are going to be huge for the girls this summer. Less fabric and from the looks of it larger butts are the in thing.